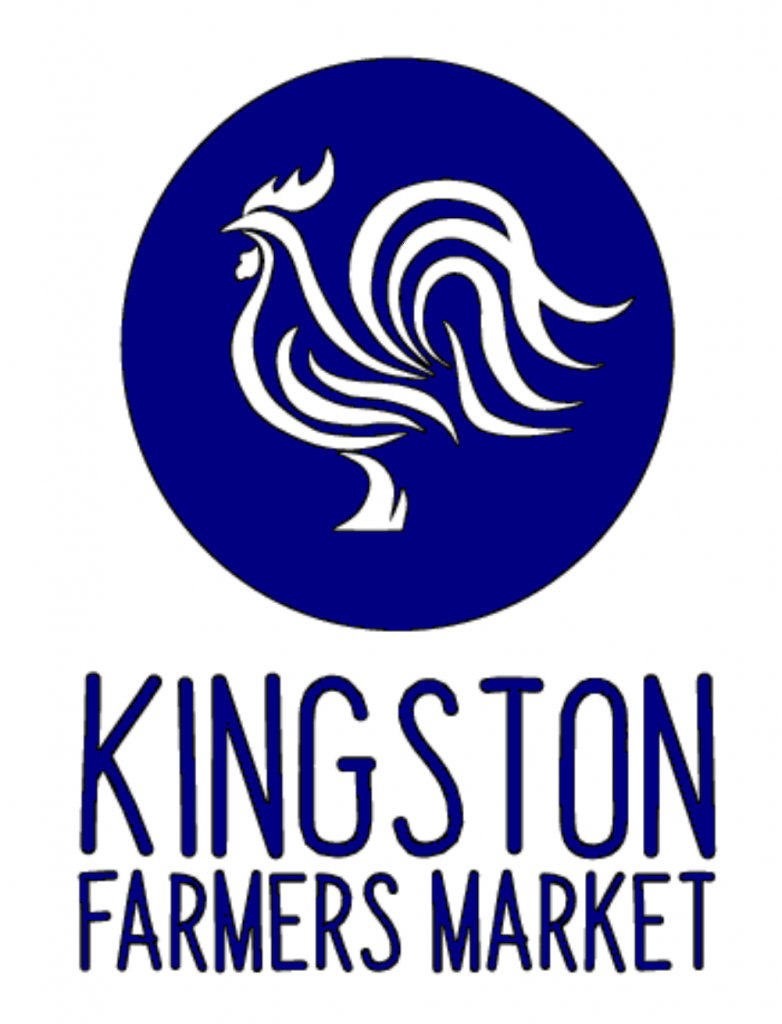 Located along Route 845, the Kingston Farmers Market is on the picturesque Kingston Peninsula, just 20 minutes including a short ferry ride from Rothesay, or a 20 minute drive from Hampton. It is a hub of activity with vendors of various agricultural, food and artisan products. This market has became famous over the years for its breakfasts, is also a favourite meeting place for area residents and tourists alike. You are welcome to drop by and enjoy a coffee as you browse and chat with local vendors, both inside the market building or outside in the courtyard, under the canopy, all while enjoying live entertainment by local musicians.
The Kingston Farmers Market was originally established in 1982 by a few local producers who contributed funds to renovate the premises of a local Community Hall. Over the years the success of the Market filled the rented premises to capacity. With no space for expansion the Market applied to build a community owned larger market building and the Market became a Co-operative Association on July 22, 1997. The Market expansion as it stands today was completed in May, 2007, offering larger dining, vendor and parking facilities.
The incorporated Market described its purpose "to establish, maintain and operate a community owned market on the Kingston Peninsula for the purpose of providing a market facility in season to enable local producers and vendors of agricultural products and crafts to sell their products on a profitable basis and to enable members of the general public to avail themselves of those products at a fair price and in an agreeable manner".
Now in its 25th season of operation, the Kingston Farmers Market has over 90 vendors each Saturday during peak season, and prides itself on remaining loyal to the local vendors and producers. It is open 8:00 a.m. until 1:00 p.m. from early May until the end of October, offering a Christmas Market in November as well. Being hailed as "the foodie place to be on a Saturday", it has built a reputation of offering many great food selections including fresh salmon, Thai, pizza, Korean, Brazilain, Japanese, along with fresh baked breads, cookies, pies, jams, jellies, honey, maple syrup and haskpa berries and so much more. Many local crafters and artisans offer clothing, art, soaps, jewelry, woodworking and photography. The fresh produce vendors, the foundation of the Market, offer fresh vegetables and fruit in season, plants, herbs, farm fresh eggs, beef, chicken, homemade sausage, and so much more.
The Kingston Farmers Market is a great outing on a Saturday morning, rain or shine. The community atmosphere becomes apparent on your first visit and will leave you wanting to come back for more.
Meet You at The Market
Open May 6th to October 28th.
Hours: Saturday 8am to 1pm